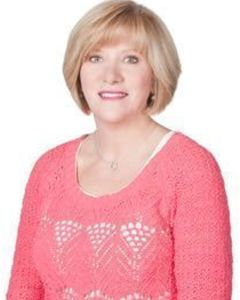 About Debbie Songer
Originally from the Pittsburgh area, I've called the great state of Alabama home for more than 25 years. First settling with my family in Arab, we moved to Cullman in 2004. Cullman is more than a place to live—it is home. I absolutely love it here.
As a stay at home mom, it was my privilege to raise my children. When my youngest headed off to college in 2008, I launched my real estate career. Because I have exceedingly high expectations of myself, I relish the challenge of working for Happy Homes, Cullman's leading real estate agency.
When I'm not working, I pursue my passions: volunteering and working with children. I joyfully give of my time, to Volunteers in Public Schools, as well as the Cullman County Big Brothers Big Sisters program. Because children are our future, and because many children have so many unmet needs, I treasure the opportunity to make a difference… one child at a time.
I also enjoy snow skiing, ice hockey, horses, and traveling with family and friends.
The key to being an effective, responsive real estate agent is keeping things simple. I listen to my clients' needs and I work incredibly hard to exceed expectations. This enables me to make excellent customer service more than a concept—it is my #1 goal.
The Cullman real estate market is exciting… and sometimes challenging. By staying informed about the local real estate market, I'm in a better position to meet your expectations by giving you reliable, timely advice.
Whether you're looking to buy or sell, I look forward to the opportunity to help you to meet your real estate needs. Great customer service begins with a phone call. To experience what many of my clients consider to be superior customer service, give me a call now at (256) 531-4464!
Testimonials
Tracy Self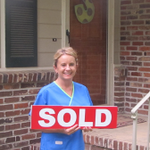 I really enjoyed working with Debbie at Happy Homes Real Estate. Debbie helped me find a great home! If you are looking for a home in the Cullman area I would definitely give Happy Homes a call!
Tate's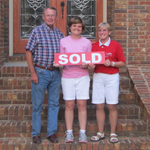 Thanks to Debbie and the Happy Homes Real Estate team for helping us with the purchase of our home. The process was a very positive experience. We found them to be responsive, thoughtful and thorough. Our new home is truly a happy home.
Shields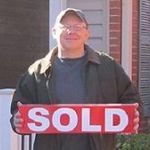 Great House, Great Price, Great Realtors, Great Experience! Thank you Happy Homes Real Estate!
Lewis Johnston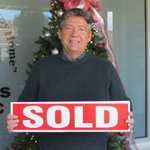 After struggling for some time to sell my lake home, I was fortunate to meet Debbie.  I was immediately impressed by her knowledge and sincerity.  She genuinely wanted to do whatever it took to sell my home quickly for the best price possible.  She had the skills required to properly price my home, develop a first rate marketing plan, and network with other real estate professionals.  She made sure my home got maximum market exposure.  She provided me spot on advice for economical ways to increase my home's marketability.  She went above and beyond my expectations and made the entire selling process less stressful. Meeting and working with Debbie was truly a pleasurable experience.  She's an outstanding real estate professional with exceptional knowledge and skill.  She's my number one choice for all my real estate endeavors.  If you need professional help buying or selling real estate, I highly recommend Debbie and Happy Homes Real Estate.
Harrell and Deedra Gilbert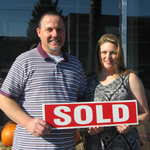 We just wanted say thank you and how pleased we were to work with Debbie Songer and Happy Homes Real Estate with our recent purchase! We emailed half a dozen realtors in or around the Cullman area in July and to this very day we still have not heard a word back from any of them except from Happy Homes. That's right, Debbie replied back to me on the very same day that I sent out the other half a dozen emails.  She immediately put us on the Happy Homes mailing list and from there we began researching potential properties and eventually made a purchase. She was very polite and professional the entire way through the process, at times she went above and beyond what was expected or what is inside a realtors normal scope of things. We would definitely recommend the Happy Homes Team for your real estate needs!
Harrell and Deedra Gilbert