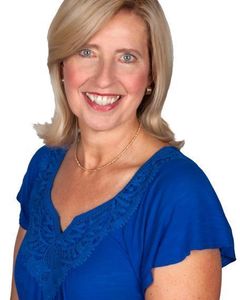 About Donna Jo Fleming
I've been a southern girl all my life. I'm the mother of 8. I'm the grandmother of 16. As a church-going Christian, it truly is a privilege to live and serve in Cullman.
After graduating from Middle Tennessee State University, I was blessed to have the unique opportunity to live in a number of states. During many of the stops on my life's journey, I had the opportunity to purchase a number of investment properties.
Remodeling properties, managing my own properties, and handling all other aspects of property ownership has given me the ability to recognize value, to envision the possibilities a property has, and to guide my real estate clients in the purchase or sale of their homes.
Real estate has given me the chance to make a difference in people's lives as they go through a process that will help them to move on to the next chapter in their lives. I approach real estate as an opportunity to make people happy.
I'm here to serve people with some of the most important decisions they will make. It takes hands to build a house, but only hearts can build a home. It is my heart's desire to make this process as fun as possible.
I have a plan to help you buy or sell your home. It begins and ends with an overwhelming desire to make you happy with the outcome of your transaction. I'd love to work with you to find the home of your dreams or to help you sell your Cullman area home. Call me now at (205) 936-6885. Let's talk about your plans and how I can make you happy!
Testimonials
Mr. and Mrs. Slaten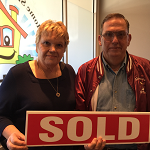 Donna Jo Fleming at Happy Homes Real Estate was very helpful throughout our home buying process. She went above and beyond our expectations on helping us close the deal on our new home. We would definitely use Donna Jo again as our agent and would highly recommend Happy Homes Real Estate to anyone looking to buy a home!
Randall's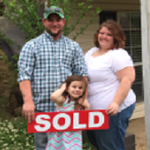 Donna Jo Fleming from Happy Homes Real Estate was a blessing to work with. From day one she went above and beyond to do all she could for us. Donna treated us like family and was always available when we needed her or had any questions. I would highly recommend Donna as a real estate agent to anyone looking to purchase or sell their home! We will not hesitate to use her in the future if needed.
John & Michelle Robinson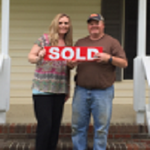 Donna Jo is very welcoming and she was always eager to advise and help us in every way possible. As first time home buyers, she went out of her way to ensure that we fully understood the process of buying a home. She really listened to what we were looking for and was always ready to show us a house. It was really nice to know that we had a great realtor who was working hard on our behalf. Donna Jo is also one of the nicest people we have ever met. I would highly recommend Donna Jo at Happy Homes if you are looking to buy or sell a home.
Alane Fraser

When buying my first home in Cullman AL Donna Jo Fleming was my real estate agent with Happy Homes. Her professionalism, hard work and determination helped me tremendously as I bought a widely sought after home in the Historic District of Cullman. Donna Jo is very easy to work with, driven, kind, but her persistent nature makes her a great agent that I will be using again. I would highly recommend Donna Jo and Happy Homes Real Estate to anyone searching for property in the Cullman area.
Linda Love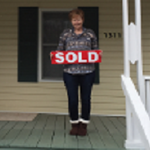 I was so please with my experience with Happy Homes Real Estate and Donna Jo Fleming as my realtor. She made the experience of buying a home a great one! Her effort and attitude was such a blessing to me. Donna Jo worked hard and was ready to show me any house at any time. She was just as happy for me as I was in finding my new home. I would highly recommend Donna Jo and Happy Homes for anyone looking for the best Realtor. Thanks so much again!