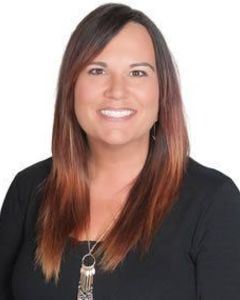 About Jennifer Bolzle
I'm proud to call Cullman home. While I am originally from McCalla, my husband is a native of Cullman County (Holly Pond). While living for a short time in Gardendale, Alabama, my husband and I decided it was time to start a family. The more we thought about it, the more we came to believe that Cullman was the only place we could imagine seeing our children grow up. The decision to move to Cullman was the best decision we could have made. We love it here!
My love affair with Cullman began innocently enough: a job in home healthcare. Before I knew it, I had gotten to know the people of Cullman, and the abiding sense of community you just don't see anywhere else. Before I knew it, 10 years had passed.
And what's not to love? With my husband, this true southern girl enjoys spending time either at St. John's for church, or watching our son play in a local sport, having coffee and shopping downtown with my daughter or on a date with my husband at one of the many great restaurants in Cullman.
My son and I are outdoors enthusiasts—my son loves deer hunting and at Cullman East Elementary School he is a 2016 World Champion 3-D Archer. My daughter is pursuing an Elementary Education degree at our local college and also works at the famous Downtown Grill.
After 10 years in the home healthcare industry, I made the leap to real estate. I truly enjoy working with people—the chance to help people to buy or sell homes, meet interesting people, and get out of the cubicle so many people are stuck behind all their lives—is one of the most rewarding aspects of my career at Happy Homes.
If you value great communication from your real estate agent as you're going through the process of buying or selling your home, you're in the right place. I promise to keep you updated by text, email, or phone—whichever you prefer. Let's get the conversation started! Call me now at (256) 620-0223.
Testimonials
Scott and Stacy Key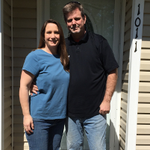 Jennifer Bolzle and Happy Homes have been great to work with. She has gone above and beyond finding us the property that we were looking for. She made sure we knew about properties the day they hit the market and stayed on top of every issue until closing. This was very important to us being that we live out of town. It was truly a pleasure to work with her. Thanks again!
Casey Lewis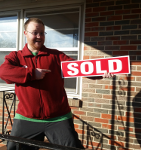 Jennifer Bolzle at Happy Homes made my first home-buying experience simple and enjoyable. She was always available to answer all my questions, and worked to meet all my requests. I would highly recommend her and Happy Homes to anyone looking for an agent!
Jordan Davis and Dalton Lee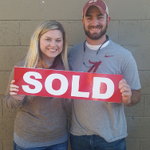 When my fiancé and I decided to start the process of purchasing our first home we were pretty much clueless.  It seemed as if every place we looked wasn't meant to be. We decided the best thing to do was choose a Real Estate Agency. We chose Happy Homes Real Estate. Jennifer Bolzle jumped right in to set us up with a mortgage lender. Jennifer was extremely helpful. My fiancé and I both work in the Birmingham area making it very difficult to be at certain places before they closed. Jennifer answered any questions we had, stayed in contact with us throughout the day, stayed later at the office and worked with us on the weekends making it as simple as possible. Never once did we feel pressured to make a decision.  Jennifer made purchasing our first home a memorable experience we will cherish forever. Many thanks to Happy Homes Real Estate.
Nina England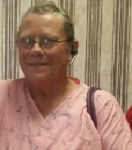 I would like to thank Wes for referring Jennifer to me as my agent, she worked hard to get me in the right home. Jennifer was pleasant and easy to deal with and to find that she had the same Christian values made using her along with Happy Homes a must! I think of Jennifer as Miss Happy Homes! God Bless You!
Andy & Jennifer Wray

When we decided to sell our first home we used Happy Homes Real Estate and agent Jennifer Bolzle.  Jennifer was wonderful to work with, she was very helpful and available for us with anything we needed. She made sure our house was shown several times a week.  She made the selling process easy.  I would recommend Jennifer Bolzle and Happy Homes Real Estate to anyone selling or buying.
Jonathan Hamby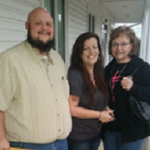 From the bottom of my heart I would like to thank Jennifer Bolzle at Happy Homes Real Estate for her hard work and guidance through the process of buying our first home. I had never been through the process of buying a home before and she was there every step of the way helping us to remain calm and focused. Jennifer was very gracious and accommodating with her time and knowledge. She worked very diligently to get us all the answers to our questions. I cannot say enough about how awesome and helpful Happy Homes has been through this process. We have enjoyed this experience and would recommend Jennifer and Happy Homes Real Estate for your real estate needs!
Katie Burney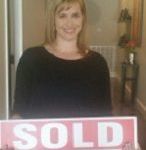 I could not be more pleased with my experience with Happy Homes Real Estate - especially Jennifer Bolzle.  Jennifer always responded to my calls and texts immediately.  She not only endured my ignorance, but did so with a lovely smile and sweet demeanor!  Jennifer definitely went above and beyond her duties as a realtor - whether running out to my car to throw documents at me when I was in a hurry or helping me clean!  Happy Homes is a wonderful place!  I will not hesitate to call next time I am in the market.
Rodney & Kim Battles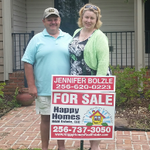 We have used the same realtor for the last 5 houses. We were very sad when we found out she could not be our realtor in Cullman. After reading several reviews we found Happy Homes and Jennifer Bolzle. On our first call I gave her a detailed list of must have requirements. The most important being a pool and a detached garage. She drug us all over Cullman, showing us house after house, she even showed us houses on a Sunday! ( Who does that? This chick is crazy)! She even showed us the same house three times. Not sure why, it did not have a pool or a detached garage! Needless to say we bought a house that met NONE of our requirements and we LOVE it! Thanks Jennifer!