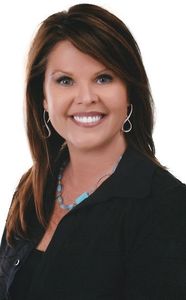 About Karen Pitzing
You could say real estate is in my blood. My mom was a real estate agent, and later, a real estate broker. I fell in love with real estate watching my mom's career progress.
I was fortunate to have gotten the chance to work as my mom's Office Manager for many years, which has given me invaluable insights into how real estate works. This helped to stoke my interest in real estate. I promised myself I would become a real estate agent when the time was right.
Finally, I decided to jump into real estate with both feet in 2010… one of the best decisions I've ever made was deciding to get my real estate license and launch my own career. I believe the Lord has put me in the best place to serve other people.
I'm here to help you sell your home. I'm ready and willing to share advice on little cosmetic improvements that can help your home sell faster, and for more than you might expect. And if you're in the market for a new home, I can help you to picture what your new home should look like—and I'll work with you until you find it.
When I'm not busy helping real estate clients, I love planning activities to get friends and family together which may include Jeep rides, boating, spending time on Dolphin Island or at the camp house near Tuscaloosa. I've been known to try to hit the occasional golf ball, although my accuracy isn't as good as I'd like.
Everybody has a story to tell. Whether you're just beginning your Cullman journey or you're getting ready to move away, you have a story. The best stories have rich details—part of what makes life so great.
So, what's your story?
Whatever it is, I'll help you with your real estate transaction so you can begin writing the next chapter of the story of your life. I look forward to getting to know you and your story. Give me a call now at (256) 531-3131!
Testimonials
Heath, Amy, and Nolan Hancock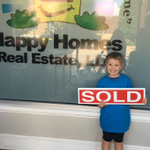 We have worked with Karen Pitzing at Happy Homes for several years now. Our experience with Karen has always been a fun and easy process. You cannot go wrong with using Karen as  your agent or Happy Homes Real Estate! Great experience and will use them again and again if we sell or buy a home!
Heath, Amy, and Nolan Hancock
Ethan Buckelew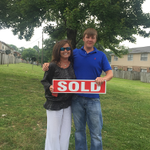 I had no idea looking for my first home involved so many steps. Thank goodness for my Aunt Karen at Happy Homes Real Estate. She definitely knows her stuff! She helped me through each step from getting me approved for my loan to the closing table keeping me updated every step of the way. I would highly recommend her and Happy Homes for any of your real estate needs! Thank you so much Aunt Karen for all your help!
Darren Hiers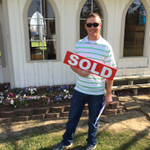 Karen Pitzing with Happy Homes did a fantastic job selling my home. This was my first time selling property and she made it easy and kept me informed every step of the way. She always made time to answer any questions I had along the process. She was a pleasure to work with and I would highly recommend Karen and Happy Homes to anyone selling a house in the Cullman area.
Marion & Patsy Reese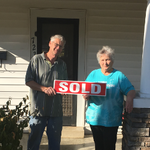 Over the past 40 years we have bought and sold 7 homes, all but 1 was through real estate, but we have never had one to go as smooth as this one with Happy Homes and Karen Pitzing as our agent. Karen did an outstanding job in every way. We never had to call her, she was always one step ahead informing us of everything that had to be done and who would be doing it and when. We appreciate Karen so much for being so informative and professional yet so caring. We would also like to thank Happy Homes for letting us use the moving truck... it was a life saver! We look forward to living in Cullman for the rest of our lives. Thank you all so much!