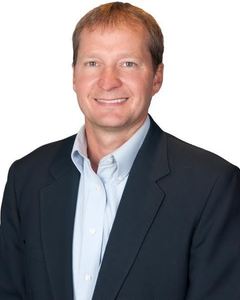 About Wes Warren
When you love something, you want to share it with as many people as possible. This is how I feel about my hometown of Cullman. As a native son and lifelong resident of Cullman, I've had a front row seat to all of the positive changes I've had the privilege of witnessing through the years.
Strategically smart economic decisions, new and expanding businesses, and a second to none local workforce, local leaders have positioned Cullman for a strong future. I love being one of Cullman's loudest, most vocal cheerleaders. This is a sensational place to live!
Some of my ancestors were among Cullman's founders. Both my grandfather and my father had businesses in Cullman. Interestingly enough, many years ago my grandfather built the building that currently serves as the office for Happy Homes.
My wife and I have 2 children. We have a 14-year-old daughter and a 10-year-old son. I love spending time with my family. Very active in our church, we enjoy many church-related activities, going to Smith Lake, and being a part of anything Cullman-related. When I'm not doing any of these things, you'll find me riding my bike, running, or participating in other physical activities.
Before launching my real estate career, I owned a restaurant in Cullman for 10 years. I have owned and managed my own rental properties in Cullman for more than 20 years. After selling my restaurant in 2006, I obtained my Alabama real estate license and—in 2012—founded Happy Homes.
Three attributes that describe working with me to buy or sell a home include trust, honesty, and a personal touch. I think a big part of the success I've enjoyed in real estate is because I've never lost focus on what is really important: people. As a result, I've been one of Cullman's top real estate agents since 2008.
My knowledge and experience has enabled me to help people… by focusing on their needs before my own. Having the ability to work with both buyers and sellers requires a specialized skillset—one I've developed after years of practice.
When you choose to work with me in helping you to buy or sell your home, land or commercial property, you're getting the best of me. You'll always get great communication, proactive updates, honesty, integrity and my 100% commitment to meet your needs.
This means getting honest, direct answers to your questions, so you always know where your transaction stands. This dedication and commitment to you and your needs means that I'll always give you my best effort when selling your home, to ensure that you get the maximum available in the market… or that I'll help you find your dream home so you don't have to settle for one "that'll work".
Never settle for just good enough. Demand the best in performance, client service and results. You deserve it. Call me now for help buying or selling your Cullman area residential or commercial real estate or vacant land. I'd love to help you to solve any real estate problems you have. You can reach me at (256) 590-2658.
Testimonials
Russ & Carol Manns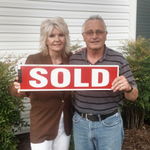 Wes Warren and Happy Homes, we want to thank you so much for all of your help in selling our home.  You had also previously sold our neighbors home, so we knew you could! We couldn't be happier and our buyers are happy as well.  It's always great to have a win-win situation and you made it happen!
Sandra, Donna, and Tom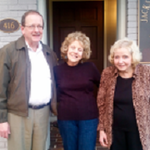 We appreciate the outstanding service Wes Warren and Jennifer Bolzle provided us in selling our mother's home! Wes listed our house and Jennifer quickly found a buyer to close the deal. Wes and Jennifer worked great together in expediting the paperwork leading to a smooth and quick closing. Thank you so much to the friendly and dedicated team at Happy Homes Real Estate!
Alyson Tuggle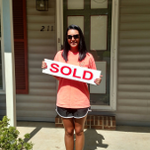 I would like to say a huge thank you to Happy Homes & Wes Warren for helping find my first home. Wes, you helped me so much and answered all of my questions. Thank you & God Bless. We can't wait to set up the pool for summer!!
Tiffany & Ethan Turner

We were amazed at the respect, and  caring that we received from Happy Homes.  We found the perfect home for our family by using this company, and could not have asked for better service. I would recommend them to anyone. Thank you Wes Warren, and Happy Homes for the time and awesome service that we received.
Casey Hunter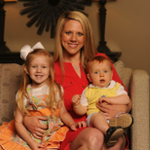 When it came time to sell our house, we wanted to place it with a realtor who appreciated our home as much as we did. Wes Warren had all the credentials we were looking for. He is an energetic, diligent and enthusiastic agent. He did a remarkable job and provided professional and attentive service. The house successfully sold and closed. I would definitely recommend him to all of my friends.
Andy and Brittney Jacobson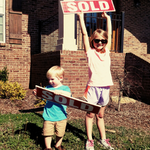 We just want to say a big thank you to Happy Homes on the purchase of our new home. Wes Warren went above and beyond to help find the perfect house for our family. We couldn't be happier with our buying experience and new home! We will definitely recommend Happy Homes Real Estate to our friends and the community! Thanks again for being so great!
Andy and Brittney Jacobson
Cynthia White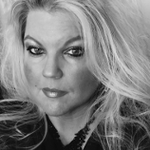 My entire experience with Happy Homes and Wes Warren as my real estate agent was absolutely wonderful! I could not have been more pleased or asked for more. Wes put me at complete ease through each part of the process. He is the most kind and sincere business person that I have known in the real estate business. His level of care and professionalism exceeded my expectations. I appreciate the ways in which he went above and beyond what was necessary. His integrity stands out among the rest and I would recommend him to everyone! Even when there was an opportunity to get stressed when others attempted to take advantage of me he handled everything and put me at complete ease. I want to thank him for turning a stressful situation into a smooth "on my side" pulling for me. I knew I could trust him and that he was dependable. The world needs more people like Wes Warren in the market place today especially in Cullman!  I am so grateful to have you as my real estate agent!
Kelly A. Gorman

Wes Warren at Happy Homes Real Estate is a true professional who upholds honesty and integrity at its finest. His expertise is outstanding and his patience is commendable. He truly cares for his clients he serves and delivers on EVERYTHING he commits to. I don't know if my home would have ever sold, if it weren't for Wes. It was a pleasure working with him. He was always available and there for me throughout the whole process. Thank you Wes! You're the man!
The Cherry's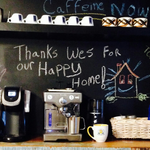 Wes Warren was very helpful in both selling our previous home and buying our new one! He went above and beyond and was always accessible and patient. Thanks Wes and Happy Homes Real Estate for everything!
Hughes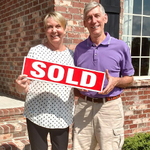 We are loving our new house and being back in Cullman! Happy Homes Real Estate made the buying of our new home a very happy experience. Happy Homes and Wes Warren are a winning combination. The entire experience was made much less stressful by Wes. They all were such a joy to work with. We are really big fans of Wes and Happy Homes. We would recommend them for all of your purchasing or selling needs!
Wes and Jennifer Harding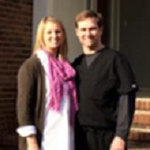 We had a great home buying experience with Wes Warren and everyone at Happy Homes. Wes was great to work with and kept us informed every step of the way.  He was easy to get a hold of and always available to answer our questions or give us an update at anytime.  He was fair and honest in dealing with both us and the seller in getting to the best possible deal without dragging the process out and we came away very pleased with the transaction.  We will use Wes and Happy Homes in any future real estate dealings and would recommend him to anyone we know.
Trakel's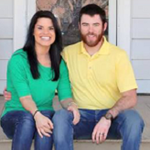 Wes and his team at Happy Homes Real Estate really went the extra mile to make sure that we felt comfortable with making the decision to buy our first house. Wes made sure to show us all of our options that were available, explained the whole home buying process from start to finish, and gave us peace of mind that we were getting the best deal. We would highly recommend Happy Homes Real Estate if you are looking to purchase or sell your home.
Royster's

Wes Warren at Happy Homes Real Estate is immensely helpful and knowledgeable. He walked us through every step of purchasing our first home. We were new to the Cullman area and he helped find the perfect neighborhood and home for our family. We love Cullman and our beautiful new home.
Nick and Amy White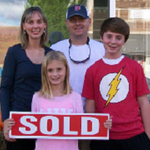 We want to thank Wes and Happy Homes Real Estate for all the work they did for us in selling our home. You all were a pleasure to work with!
Justin & Kadi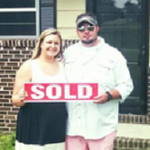 Buying our first home was a scary thing but Wes at Happy Homes Real Estate made it so easy and carefree. Wes made our experience with buying our first home an awesome one! Thank you so much Happy Homes for everything you have done for us! We will recommend them to everyone.
Jim Pittman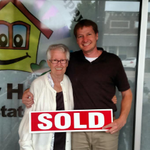 Thank you so very much Wes Warren for all the hard work you put into helping my 84 year old mother with the sale her home! Your patience and professionalism by helping my mom understand the process was wonderful. There was never a time during this whole process my mom or I felt uncomfortable in contacting you. You seemed always available to talk to and very attentive to our needs. I would highly recommend you to anyone who is thinking about selling their home. It was a pleasure doing business with you and Happy Homes Real Estate.
Gibbs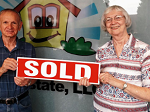 If you are looking to buy or sale a house we recommend Happy Homes Real Estate. Wes Warren was a great help for us during the selling process of our home! We also got to use the Happy Homes truck for moving which was a tremendous help.
David Deason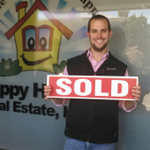 Happy Homes delivered exceptional performance. Wes Warren is an exemplary listing agent. My client satisfaction is at an all time high after the experience provided by Wes and his whole team of professionals. Superior service from a superior company. Thank you to the whole team for all of their hard work and dedicated service.
Conway's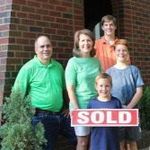 We want to say "Thank You" for the outstanding job Happy Homes did on the sale of our home. They were helpful and professional from the first day we met with them providing us with comparisons. We appreciate them guiding us through the negotiations and the closing process. Their website was an excellent tool for helping us find our new home. From start the finish, Happy Homes made the process smooth for us, despite obstacles that arose. I have recommended Happy Homes to friends and will continue to do so. Thanks again for a job well done!
Bailey Family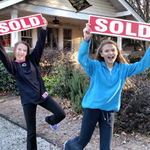 My girls and I are thrilled with our new home! Wes Warren went "above and beyond" in both the sale of my home, and the purchase of my new home. I can't say enough about how pleased I am to have worked with Wes and Happy Homes!!
Baggett's

We were newly engaged and had absolutely no idea what to do to look for a house. Wes was such a blessing for us. He helped us every step of the way and helped us find exactly what we wanted for our first home. Thank you so much Happy Homes for everything!