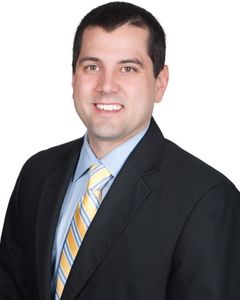 About Richard Neese
Born in Huntsville and raised in the Vinemont-Eva area, I'm proud to call Cullman County my home. I attended Vinemont School and graduated from St. Bernard Prep. This community has done a lot for me, and I believe turn-about is fair play. That's why the past ten years of my life can be summed up in one word: Service.
After graduating high school, I enlisted in the Army where I served a tour in Iraq. I also served my community as a Deputy Sheriff (K9) in Cullman County for the last four years. I am also a proud father of three children and have been married to my lovely wife for 7 years.
I believe in professionalism and that everyone should have a "pro" in their corner. I believe that true value is determined by referrals of family and friends and not on a single commission check. I believe that your willingness to put your trust in me to provide the same standard of service to your parents, children or friends is the ultimate praise regarding my work ethic and by abilities.
I help good people transition from one stage in their life to the next without missing a beat. The way that I do that is by maximizing a broad range of high-quality services that, together with a network of professionals, including my team of assistants, advisors, photographers, videographers and top real estate agents from all over the country, enable me to get your home sold or help you find YOUR DREAM HOME.
If you asked my colleagues about me they would describe me as self-motivated… someone who constantly strives to excel… perhaps even an "over achiever." This is the kind of diligence that's allowed me to accept a few awards over my professional career, including Rookie of the Year, Executive Club Level Sales Achievement and many others both in Real Estate and other industries.
I look forward to building relationships with you and will work diligently to ensure that your adventure in the real estate world is enjoyable. Now that you know how I operate, what I believe and how I achieve it — I have one question for you: Are you ready to smoothly transition to the next phase in your life? You can reach me at 256-708-1511 (call or text anytime). I hope you will allow me to serve you in your real estate experience.