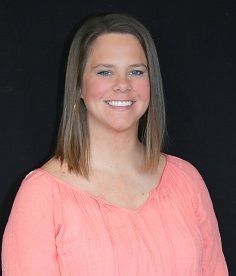 About Leslie Hollingsworth
A resident of Cullman County since birth, Cullman is the only place I can imagine living. I've seen many exciting changes but the one constant is what a great place Cullman is. Bloomberg Businessweek finally noticed something many of us already knew and ranked Cullman as the #1 place to raise children in Alabama.
While I have a background in education—I taught school and coached for three years—I feel at home working in real estate. I fell in love with real estate at an early age. I've been blessed to participate in real estate as an investor, buying, selling and rehabbing several properties that I manage with my husband.
Real estate is a very important part of my life, but nothing is more valuable than God and family. With my husband, Clint, at my side on this incredible journey we call life, we have five children and attend Grace Chapel in Cullman. We are both in the sales industry and make a great team balancing work and family, and we love what we do.
I enjoy every aspect of working hand in hand with the buyers and sellers of Cullman and Smith Lake homes. Whether you're a young couple who has just received the incredible news that you are preapproved for a mortgage and can begin your home search… or you're ready to sell your home so you can move on to the next phase of your life… when you work with me I promise to do my best to make the road you're traveling a little easier. My goal is to hold your hand through the process and make you glad that you chose to work with me in the purchase or sale of your home. Give me a call now at (256) 338-5941.
Testimonials
Cassie, Harper, Parker and Lily Sparks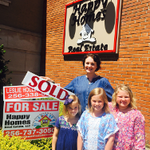 Just wanted to take the time to thank Happy Homes Real Estate for their wonderful services. My agent, Leslie Hollingsworth, was absolutely awesome. I can be a bit difficult to deal with at times and gave Leslie some challenges in finding the home that was right for my daughters and me. She was so patient and met every need of ours and beyond. My girls and I are so very excited and more than happy with our new home. Leslie Hollingsworth knocked it out of the park, and did what was best for me. I truly am happy with her time and effort that she put into helping us. Such a blessing to work with Leslie and the team at Happy Homes! Thank You!
Cassie, Harper,Parker,and Lily Sparks
The Tielkings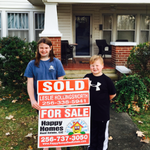 I would like to take the time to thank Happy Homes Real Estate and Leslie Hollingsworth on a job well done during the recent sale and purchase of our home. The thought of selling our house was overwhelming. We did not know what to expect. Leslie was able to educate us on the process and helped put our minds at ease. Our home was advertised well and sold quickly allowing us the freedom to purchase our new home. It was a very exciting time for our family and we could not have been more pleased with our experience. Thank you Happy Homes and Leslie for your hard work and extra time spent making this such a special time. We are forever grateful!
Johnston's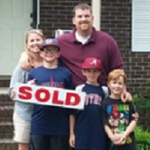 There's no shortage of real estate agents and agencies to choose from in Cullman, but there's only one we would recommend. Leslie Hollingsworth with Happy Homes Real Estate is the top choice for your real estate needs in and around Cullman. Leslie went above and beyond, working some odd hours to accommodate our schedule while we looked for the perfect house. Once we found that perfect house, she made the negotiation process a breeze and was with us every step of the way through closing. We're incredibly excited to be moving back to Cullman, and we appreciate how easy Leslie and Happy Homes Real Estate helped make that happen!
Blackwood's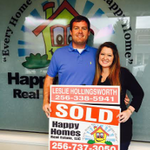 Thanks to Leslie Hollingsworth and Happy Homes Real Estate for making our first home buying experience a quick and simple process. We set a wish list, budget, and deadline for the purchase; they worked diligently to find suitable properties and even got us in our home sooner than anticipated. If you are looking for a realtor to take the hassle out of finding a home, go see the great agents at Happy Homes Real Estate!
Amanda, Preston, Parker & Abby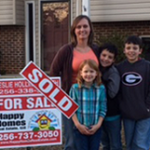 My children and I feel so incredibly blessed to have worked with Leslie Hollingsworth and Happy Homes Real Estate. What could have been an overwhelming and intimidating process was instead very smooth and enjoyable. Leslie was very knowledgeable about the ins and outs of home buying and was always readily available when needed. We are very thankful that God allowed us to become homeowners and that He saw fit for us to have Leslie and Happy Homes see us through our home search and purchase.
Amanda, Preston, Parker, & Abby