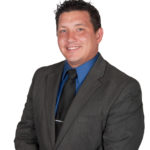 Dominic Gil
REALTOR
A little about me
My family and I moved to Cullman in 1992. My parents raised my seven siblings and me on a west Cullman County chicken farm on which I also worked. Although I wasn't born here, Cullman is my beautiful home and I am blessed to live here.
I am a family man who has strong moral principles and believes in working hard as a way of life.
As a home builder for the past 12 years, I have personally overseen the construction of more than 40 homes in Cullman and I have done repairs and renovations on many other homes and businesses in North Alabama. I am a construction specialist who really knows the inside of the walls in homes.
I will be honest and upfront in sharing my opinion, and I will work tirelessly to protect your best interests.
I may be new at being a Realtor, but I have been in the real estate business for years as a home builder and owner/manager of income properties.
I will be the knowledgeable expert you deserve in addressing your housing needs.
You will buy and list with confidence when you have me on your side.
256-636-2338