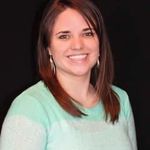 Jillian Madole
Office Manager
A little about me
When you call Happy Homes, the first voice you're likely to hear is mine. Not only do I want each and every interaction to be a positive one, I want you to feel like your needs have been met by a friend—someone who can immediately help you with whatever you happen to need at the moment.
Since I was born and raised in Cullman, there isn't much I don't know about Cullman and the surrounding area. As the Office Manager for Happy Homes since the company opened its doors in 2012, I enjoy being the glue that holds things together. I help make sure things get done when they're supposed to, which helps our real estate agents do what they do, only better.
Each job I've had has prepared me for what I do at Happy Homes. From serving in the hospitality industry, to public relations and finance in the banking industry, I've always loved meeting people and helping to make their lives better.
When I'm not working, I love spending time with my husband, Ryan, and taking our 3 little girls on adventures. If we aren't camping or hiking, we're looking for other outdoor adventures or watching football.
Whether you have a question about the area or you'd like to know a little more about a listing or even a neighborhood in Cullman, give me a call at (256) 737-3050. I promise to give you the help you need!