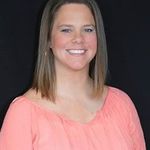 Leslie Hollingsworth
REALTOR
A little about me
A resident of Cullman County since birth, Cullman is the only place I can imagine living. I've seen many exciting changes but the one constant is what a great place Cullman is. Bloomberg Businessweek finally noticed something many of us already knew and ranked Cullman as the #1 place to raise children in Alabama.
While I have a background in education—I taught school and coached for three years—I feel at home working in real estate. I fell in love with real estate at an early age. I've been blessed to participate in real estate as an investor, buying, selling and rehabbing several properties that I manage with my husband.
Real estate is a very important part of my life, but nothing is more valuable than God and family. With my husband, Clint, at my side on this incredible journey we call life, we have five children and attend Grace Chapel in Cullman. We are both in the sales industry and make a great team balancing work and family, and we love what we do.
I enjoy every aspect of working hand in hand with the buyers and sellers of Cullman and Smith Lake homes. Whether you're a young couple who has just received the incredible news that you are preapproved for a mortgage and can begin your home search… or you're ready to sell your home so you can move on to the next phase of your life… when you work with me I promise to do my best to make the road you're traveling a little easier. My goal is to hold your hand through the process and make you glad that you chose to work with me in the purchase or sale of your home. Give me a call now at (256) 338-5941.