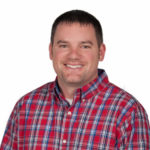 Wes Barbee
REALTOR
A little about me
I was born and raised in Cullman County. I am proud to live in one of the best places to raise a family. I graduated from Holly Pond, and now I live in Good Hope. I am very familiar with the areas in between the two. I have been in real estate for 14 years, which includes building, buying, selling and leasing properties. I have a passion for helping others, which is what led me to acquire my real estate license in 2012. This gave me the opportunity to work even closer with clients to achieve their dream in the field that I love. I have extensive experience in working with the public, and I understand what a client wants from an agent. With that, I build my foundation of work ethic on integrity and accountability.
My personal life consists of my wife, Sarah, and my son, Klain. We are very involved with our church, Beech Grove Missionary Baptist in Dodge City. Additionally, we love to spend time outside. We spend a lot of time boating and riding motorcycles. We also love to cheer for our son, Klain, at the football field and basketball court.
I would love to go through your first or next real estate transaction with you every step of the way. Give me a call at (256) 338-5404. Thanks, and have a blessed day.